Watching federal parliament last week, it was easy to forget that the state of the economy and cost of living are the biggest issues facing most Australians this year.
The Albanese government's dropping of the ball on offshore detention, its backflip on publishing an official pamphlet for the Voice to Parliament referendum and its failure to pass new superannuation fund rules dominate the agenda in a week when the Reserve Bank lifted interest rates to a 10-year high.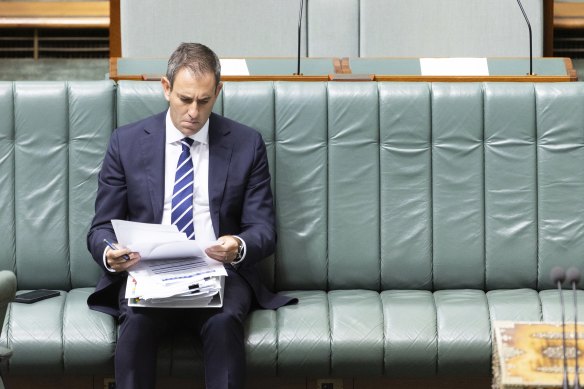 No wonder ALP national secretary Paul Erickson told Labor MPs in a caucus briefing last week to focus their attention on the cost of living or risk an electoral backlash.
This is not a criticism of Treasurer Jim Chalmers or Finance Minister Katy Gallagher, who are acutely aware of the challenges before them and are two of the government's best communicators.
Amid soaring power prices and interest rates, so much of the government's long-term prospects hinge on the May budget.
Chalmers has to be very careful to get his footwork right because he's walking through a minefield.
If Chalmers helps too much and in the wrong areas, he will add to the inflation crisis and cause interest rates to go up further, which could result in recession. If he doesn't help enough, this could also cause a recession.
The poor shape of the federal budget – and the rising costs of the interest bill on outstanding debt, defence, the National Disability Insurance Scheme, health and aged care – further limits his options.
Chalmers says the government can find the proper balance between getting Australians through the cost-of-living crisis and not adding to inflation. While doing this, he is confident the nation can avoid a recession next year.
Source link