By November, however, there were 1224 NDIS-eligible patients in public hospitals waiting an average of 36 days to be discharged with appropriate supports, which cost between $48.8 million and $130.6 million.
The AMA said the health system would save between $495 million and $1.32 billion annually if the plan continued to be effective.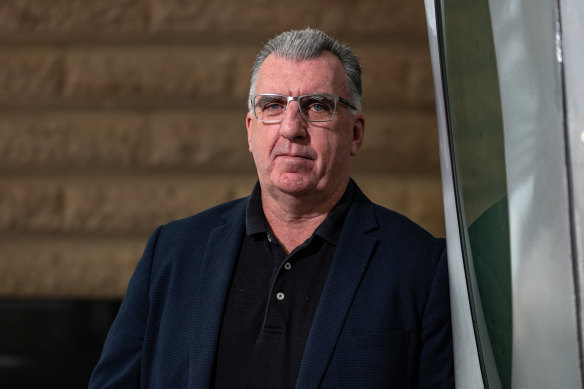 Shorten said the improvements demonstrated Labor was meeting its commitment to "get the NDIS back on track" amid warnings the scheme would cost $50 billion per year in 2025-26.
The daily cost of keeping someone in a hospital bed was between $1107 and $2963, he said.
"Languishing in the wrong setting is not only detrimental to the wellbeing of the person with disability but is a shocking cost for state hospital systems. There are no winners," Shorten said.
Loading
When hospital beds are occupied by people who are otherwise medically fit to be discharged, there is less capacity for new patients and therefore waiting times are longer for ambulances, emergency department services and essential elective surgeries.
While the AMA report recognised there had been improvements for NDIS-eligible patients, it said more targeted programs to address the exit block – particularly for aged care patients – could save up to $2.17 billion a year.
"Public hospitals cannot afford to keep operating at this level of exit block, particularly as our public hospitals already have limited capacity and are struggling to meet demand," the report said.
"The Commonwealth and state and territory governments need to work together to refine the current arrangements around transitioning people out of inpatient wards into appropriate care."
The HSU on Sunday also released a report calling for reform of a "fragmented health system at breaking point".
The union blamed the blow-out of emergency department wait times on an underfunded primary care system as well as failures in delivering aged care and disability services, which led to people staying in hospital longer than necessary.
"We can identify billions of dollars worth of spending that needs to be properly scrutinised and probably redirected to have more impact," HSU national president Gerard Hayes said.
"I encourage all politicians to read this report and then tell us if they were designing the health system from scratch whether it would look like this. I'm certain the answer is no."
Prime Minister Anthony Albanese last month said the country's struggling health system was the top priority for both the Commonwealth and state governments this year.
The states have been pushing for more hospital funding and a Medicare overhaul to improve access to GP services as their emergency departments come under strain.
The Albanese government has committed to reforming the 40-year-old universal healthcare system but has repeatedly warned it will take more than one budget, with only $750 million currently allocated to strengthening Medicare over the next three years.
Cut through the noise of federal politics with news, views and expert analysis from Jacqueline Maley. Subscribers can sign up to our weekly Inside Politics newsletter here.
Source link