Jetstar is making changes including new check in times to help planes takeoff on time after admitting the low-budget airline wasn't up to scratch.
Travellers who usually leave checking in, bag drop and boarding to the last-minute will have to arrive a little earlier from next week.
From Tuesday, May 23, check-in and bag drop will close 40 minutes before departure for Australian and New Zealand domestic flights instead 30 minutes before departure like it is now.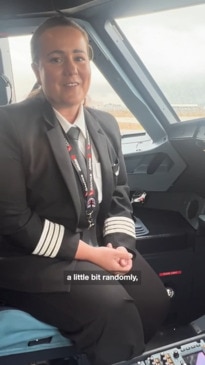 For flights departing from an international terminal, check-in and bag drop will close 60 minutes before departure, which shaves up to 15 minutes off the current time allowed.
Currently, check-in closes 60 minutes before departure for flights on a Boeing 787 and 45 minutes before departure for those travelling on a A320 or A321 aircraft.
From Tuesday, boarding gates will also close earlier. They will close 20 minutes before departure for both domestic and international flights instead of 15 minutes before.
"We know our performance hasn't been up to scratch and we are working hard to boost punctuality and reliability," Jetstar chief operating officer Matt Franzi said in a statement about the changes.
"To improve our performance, we're also recruiting more airport staff, cabin crew and engineering team members and making changes to our check-in, bag drop and boarding times, to bring them in line with other low-cost carriers around the world.
"Everyone across the airline is committed to getting Jetstar to its best while delivering the lowest possible fares so our customers can fly to more places, more often."
Last month, the Bureau of Infrastructure and Transport Research Economics (BITRE) released new figures showing Jetstar was Australia's least reliable carrier, with 7.1 per cent of its services cancelled.
As part of its announcement of changes to check-in times, Jetstar said its seventh Airbus A321neo LR (NEO) aircraft had arrived in Melbourne from a factory in Germany, which will form part of its "next generation" fleet.
Another 11 are expected by the end of 2024, which would bring the fleet to 18.
The airline said the new aircraft was "an important part" to improve punctuality and reliability for its customers.
The seventh NEO should be flying Australians within days after getting its final checks at Jetstar's hanger in Melbourne.