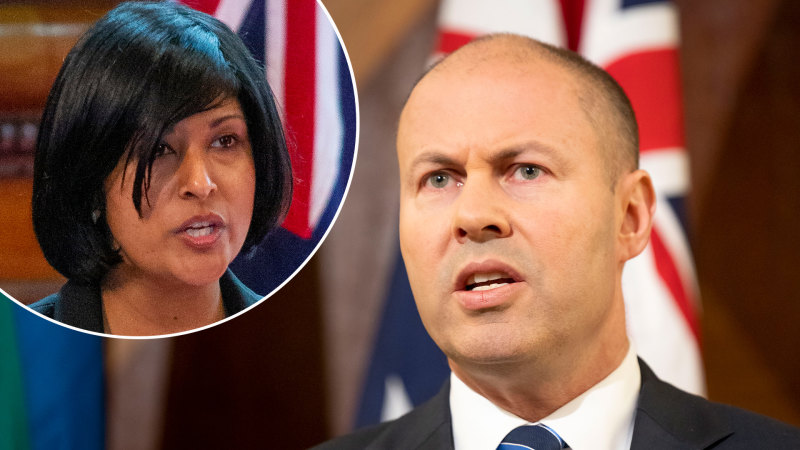 Frydenberg was rumoured to be interested in Aston and would have had a strong claim to snare it, but quickly ruled it out and instead will throw his weight behind Campbell, a moderate of Indian background who is also respected by conservatives and viewed as well credentialed. It is an influential endorsement for the hotly contested preselection.
Loading
Outspoken former Liberal premier Jeff Kennett is backing Ranjana Srivastava, an oncologist, Guardian columnist and Fulbright scholar.
"I have been very disappointed the party has gone for traditional white males when you have a woman of international standing, who exudes all the principles of hard work, of family, of the Liberal Party," he said.
Dr Mary Wang, who has mainland Chinese heritage, is also being encouraged to stand, as is Nicole Ta-Ei Werner, who recently ran for the Liberal Party in the state seat of Box Hill and is ethnically Chinese.
Tudge quit politics last week after a series of political scandals, citing the personal toll on his family. He vacates the outer-suburban Melbourne seat held by the Liberals with a margin of just 2.8 per cent after a massive 11.6 per cent primary vote reduction at the last election.
Labor plans to campaign hard to win the seat, which would increase its majority in the lower house to two seats. Party strategists believe Opposition Leader Peter Dutton is an unpopular figure in Victoria, having made inflammatory comments about African street crime as well as his criticism of the Chinese Communist Party.
Loading
The most likely Labor candidate is unionist Mary Doyle, who contested the seat at the last election. Labor sources not authorised to speak publicly said they would consider a different candidate if they were backed by a union, which would draw campaign funds from the union, or a high-profile candidate with strong name recognition.
While Dutton, Tehan and other senior Liberals have called for a woman to be preselected, securing this outcome may not be straightforward. There had been speculation that the party's central decision-making body would pick the nominee, which would likely have been Campbell.
But Victorian division president Greg Mirabella said he expected an open preselection would be conducted involving hundreds of local party members having their say, making the outcome less predictable and opening the door to Aston branch members picking a man.
If the government sets a late March or early April date for the byelection, it may force the party to make a top-down decision.
Cut through the noise of federal politics with news, views and expert analysis from Jacqueline Maley. Subscribers can sign up to our weekly Inside Politics newsletter here.
Source link