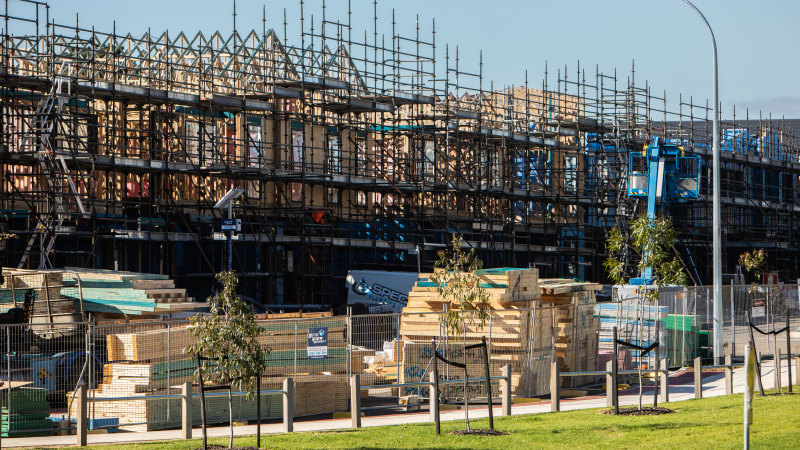 Other demands from the Greens include a "national plan for renters" including a negotiation over a national freeze on rent increases at national cabinet, expecting Prime Minister Anthony Albanese to raise the issue with state and territory leaders.
Loading
"Freezing rent increases and doubling Commonwealth Rent Assistance will ensure we provide immediate relief to the millions of households in serious financial stress as a result of soaring rents," Chandler-Mather said.
The housing fund is meant to get 30,000 social and affordable homes built over the next five years and will also provide $200 million to repair housing in remote Indigenous communities, $100 million for crisis accommodation for women and children escaping domestic violence and $30 million for housing for veterans.
The $10 billion will be invested to generate a dividend that will be used to pay housing providers a subsidy for social and affordable housing, but experts have warned that it may not earn enough to achieve the 30,000 target.
Chandler-Mather has described the $10 billion investment as a "gamble" on the sharemarket and is pushing instead for more direct spending on housing with his call for a $5 billion investment every year.
Loading
A key issue is the scale of the housing challenge, with University of New South Wales professor Hal Pawson estimating the current unmet need for social housing equates to 437,000 households.
Independent senator David Pocock is also seeking changes to the Labor housing plan on the grounds the 30,000 homes will not be enough.
"The 30,000 won't even come close to meeting demand," he told this masthead last week.
Housing Minister Julie Collins took aim at the opposition in question time on Monday in the expectation the Coalition party room would decide to vote against the housing fund.
"Most Australians would expect people in this place to support more social and affordable housing,
but, from what we're hearing, that is not the case," she said.
"Indeed, we're hearing that some will be coming in here to vote no to building more homes for women and children fleeing family violence. People will be coming in here and voting
no to building more homes for veterans that are homeless."
Cut through the noise of federal politics with news, views and expert analysis from Jacqueline Maley. Subscribers can sign up to our weekly Inside Politics newsletter here.
Source link