The former Liberal government announced at least $1.56 million in Safer Communities grants in Labor-held target seats in the final weeks of the 2022 election campaign without submitting them to the Department of Home Affairs for vetting.
The $265 million Safer Communities program, which was criticised by the Australian National Audit Office for a lack of transparency, was topped up with $50 million by former home affairs minister Karen Andrews and assistant minister for community safety Jason Wood – who oversaw the grants – four days before the 2022 election was called.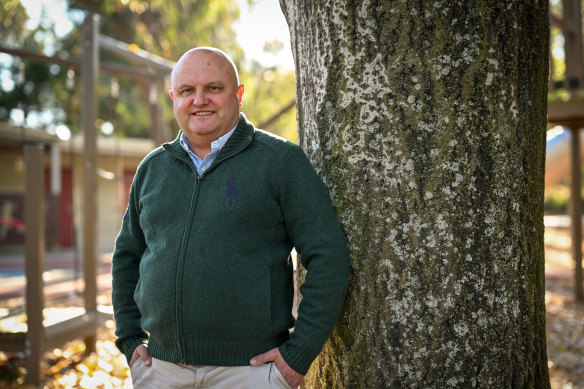 Responding to questions on notice from Labor senator Deborah O'Neill, the Department of Home Affairs confirmed that 467 grant applications were approved under the Safer Communities program in rounds four, five and six of the program from May 18, 2019.
But this masthead has uncovered at least three grants that are not listed as having been approved by the Department of Home Affairs and that are not listed on the federal government's Grant Connect website – but which were announced by the Coalition in the final weeks of the federal election.
They include $1 million for the Sri Lankan-Australian community's Buddhist Vihara temple in the Melbourne suburb of Berwick in the seat of Holt, then held by Labor on a margin of 8.9 per cent.
Loading
That grant was jointly announced by Wood and the Liberal candidate Ranj Perera – who had previously worked as Wood's chief-of-staff – and was to pay for CCTV cameras, footpath lighting, security fences and a security system.
Victorian senator Sarah Henderson and Manish Patel, the Liberal candidate for Corio, announced $500,000 for the security systems and community safety infrastructure for the Gurudwara Sikh temple in Geelong. Corio was a relatively safe Labor seat on a margin of 10.3 per cent.
And in Dobell, a seat held by Labor on a 1.5 per cent margin, Liberal candidate Michael Feneley promised $60,000 to pay for CCTV, security lighting, a fence and alarm system for the 'Glen for Women', a service providing grief, financial, relationship, gambling and trauma counselling for women.
Source link