Pezzullo, who signalled he had sought funding from the previous government for capital upgrades including for offshore surveillance, said the situation had to change.
"I don't think it's acceptable. And I think government policy in this area should be revisited," he said.
Pezzullo said a long-term capital budget would enable the department to upgrade surveillance as new technology such as unmanned drones or even balloons became available.
He likened the aircraft used under the current contract to passenger vehicles.
"When you recapitalise the fleet, just like if you've got a fleet of 10 Corollas but you decide that the proper capability's 15 BMWs, you can't do a like-for-like without a recapitalisation," he said.
But Pezzullo came under sustained questioning from both Reynolds and Hill over his tenure as the head of a department which, along with Defence, has been found wanting by the auditor-general's office.
Reynolds said the "endemic underperformance" of the department was not just around aircraft surveillance, saying there had been ongoing problems across a number of areas.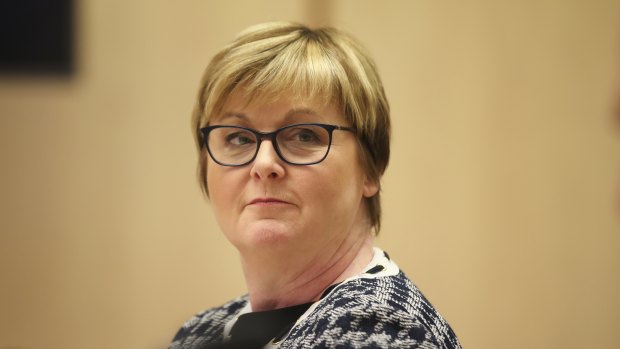 She said she was surprised by Pezzullo's defence, which seemed to be that the department's problems were the fault of previous ministers or the auditor-general rather than a failing of the department.
"Have you ever thought it might be true?" she said.
Hill said the whole management of the Surveillance Australia contract, including the decision to extend it for six years rather than a shorter timeframe, showed the department was "over the barrel" in any negotiations.
He said the deal had left the nation's borders being protected by "flying Corollas with a new paint job" at a huge cost to taxpayers.
Cut through the noise of federal politics with news, views and expert analysis from Jacqueline Maley. Subscribers can sign up to our weekly Inside Politics newsletter here.
Source link