At the time, he said his view was shaped by a concern that the government could have to pay billions of dollars in compensation to the stolen generations.
"It would beggar belief that they would be contemplating an apology that could open the government up to serious damages claims without knowing what those claims would be," he said in 2008.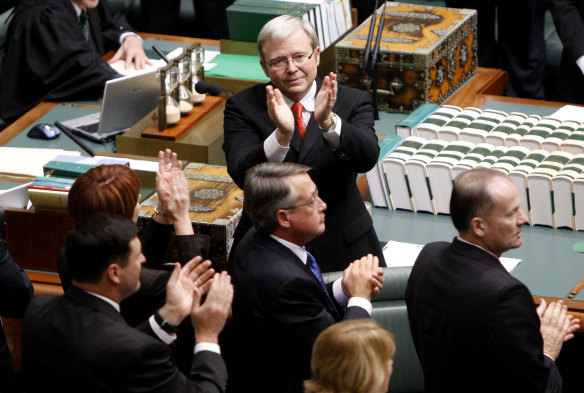 Dutton later revealed he offered his resignation to then-opposition leader Brendan Nelson because he was a frontbencher and had broken with the Coalition policy to support the apology.
On Monday, however, he commended Rudd for making the apology.
"I failed to grasp at the time the symbolic significance to the stolen generations of the apology.
"It was right for prime minister Rudd to make the apology in 2008. It's right that we recognise the anniversary today. It's right that the government continues its efforts and, in whatever way possible, we support that bipartisan effort."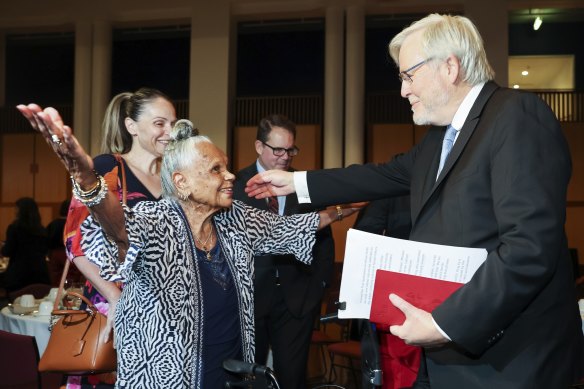 Burney, speaking directly after Dutton, said the apology was about healing and the stolen generations deserved nothing less.
"For some, the apology was something to reject. And, of course, we all learn and we all grow," Burney said.
"I thank the leader of the opposition for his apology today. It is a good thing that we grow and we learn."
Loading
While Rudd did not attend the speeches in parliament, he spoke earlier in the day to an event in the Great Hall of Parliament House and was greeted with hugs and handshakes from First Australians at the event.
Arabana elder Aunty Martha Watts was one of those who greeted Rudd when he entered the event.
In his speech, Rudd reflected on the "uncomfortable history" of 410 documented massacres that were erased from popular and political consciousness.
Source link