Peter Dutton has told the Liberal Party's Victorian division that he wants a woman preselected to replace outgoing shadow minister Alan Tudge, as he announces a frontbench reshuffle.
Dutton will announce on Sunday that opposition communications spokeswoman Sarah Henderson will take over from Tudge in the education portfolio, while former immigration minister David Coleman will be promoted to the frontbench to take over communications.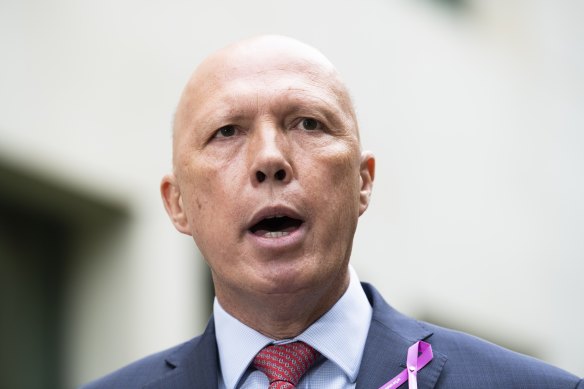 Tudge's decision to quit politics will trigger a byelection in the coming months in his seat of Aston, in Melbourne's outer-east – and Dutton said he expected the party to preselect a woman.
"I've been very clear in my discussions with key figures in the division that I expect we will preselect a female candidate in Aston," Dutton said in a statement. "I haven't spoken with anyone who disagrees with my position.
"We have some incredible women who have expressed interest in being our Aston candidate and I would strongly and respectfully encourage our Victorian members to get behind one of those candidates."
Former treasurer Josh Frydenberg, who lost his Melbourne seat of Kooyong to teal candidate Monique Ryan at last year's election, has privately ruled himself out of running for Aston.
Victorian Liberal Party president Greg Mirabella has said that a number of women are expected to stand for preselection in the seat, singling out City of Melbourne councillor Roshena Campbell as a strong contender.
In addition to Campbell, who is also a barrister and columnist for The Age, Guardian columnist and oncologist Ranjana Srivastava and former state MP Cathrine Burnett-Wake are also considering running.
Emanuele Cicchiello, a deputy school principal and former Knox City Council mayor, has also been mentioned by some party sources as a strong contender – but others said Campbell and Srivastava had the strongest chances.
Source link